Coming towards the end of July, Plasticycle concluded its stay in Switzerland using its last week in order to wrap up all the updates and decisions the team took during the previous weeks.
Our founder Marylise spent her last days in Europe taking part in several external meetings and site visits placed in different Swiss cities: Lausanne, Bern and Bienne/Biel.
As visible in the picture below, Plasticycle visited Composite Recycling (Lausanne) on the 15th of July. This chemical recycling company uses end-of-life boats as their main material.
Composite Recycling has developed a proprietary pyrolysis technology and process able to reclaim the fibers in a way that preserves them largely intact, maintaining most of their structural and functional properties and, therefore, their reusability.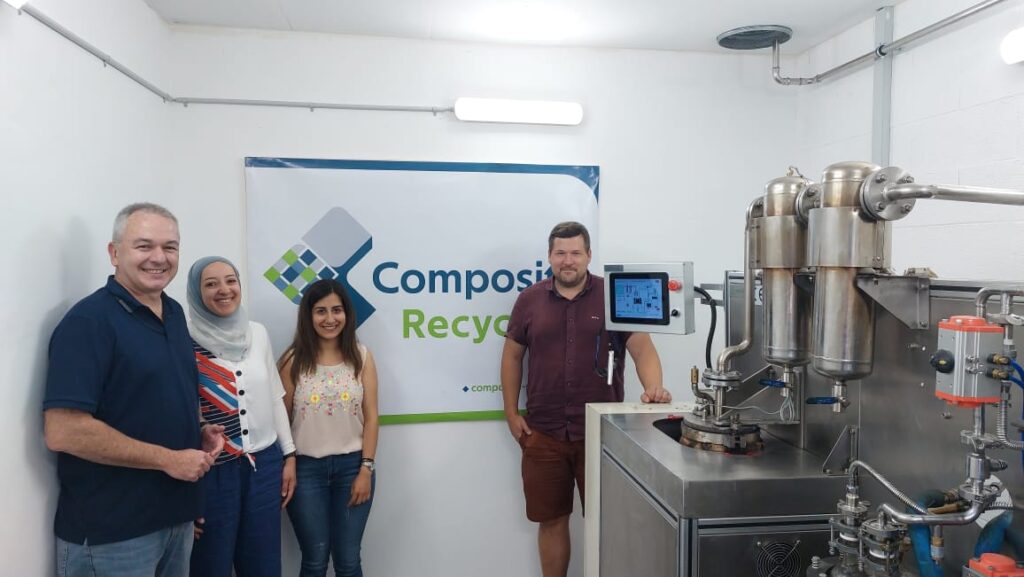 Marylise visiting Composite Recycling.
On the same day the visit moved to Bloom Biorenewables, a science-driven company which develops and commercializes breakthrough technologies to sustainably produce bio-based materials for a multitude of industries. By transforming non-edible biomass into high performance products, they generate new value from agricultural residues.
On July 19th, Plasticycle was also able to introduce itself to UMTEC, a technical institute more specialized in the mining and sourcing techniques. UMTEC introduced the start-up to the different sourcing techniques that can be used when recycling and the separation processes.
Eventually, on the 21st Marylise went to Swissnex HQ. Swissnex knew Plasticycle since its participation at the Expo 2020 in Dubai. The visit revealed itself to be a great chance to discuss further collaborations and inform Swissnex regarding Plasticycle's last and future steps.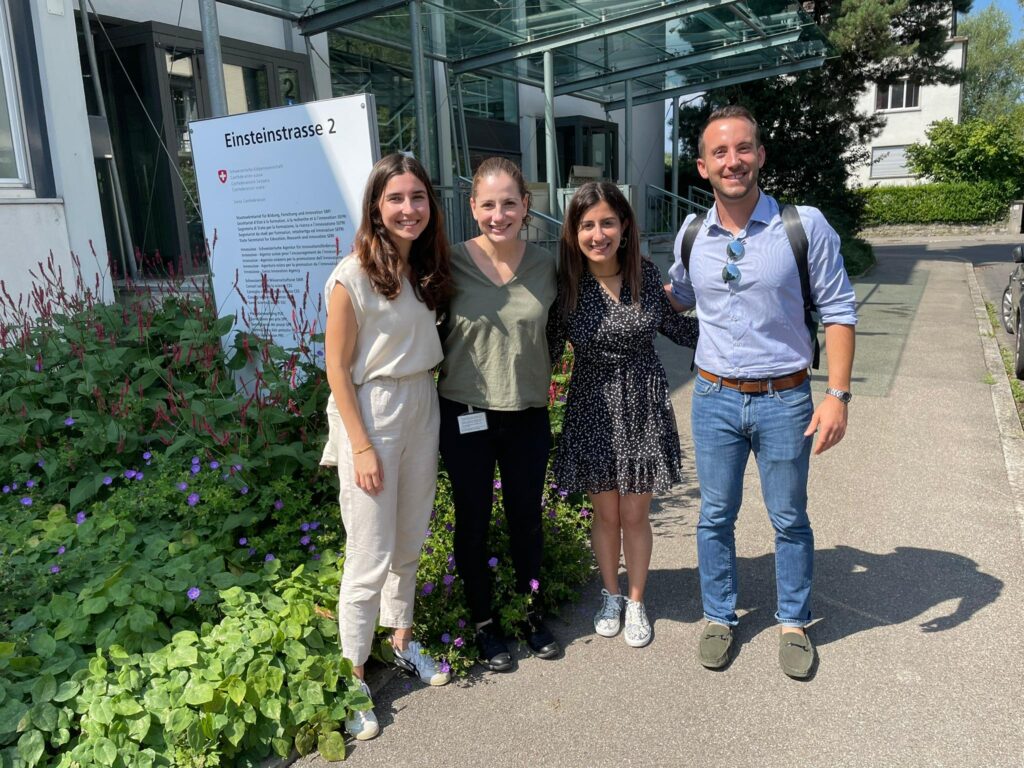 On July 22nd Tide Ocean hosted Marylise. This company collects upcycled plastic waste from the ocean and coastlines, giving life to an award-winning material resource that comes in the form of granules for plastic injection, yarn for textile applications, and filament for 3D printing. Their materials can be applied to an endless variety of durable products: from watches to furniture, automotive parts to apparel, consumer electronics to carpets or sports floors and construction. During the visit Marylise and Tide Ocean discussed the possibility to implement their process in Lebanon too.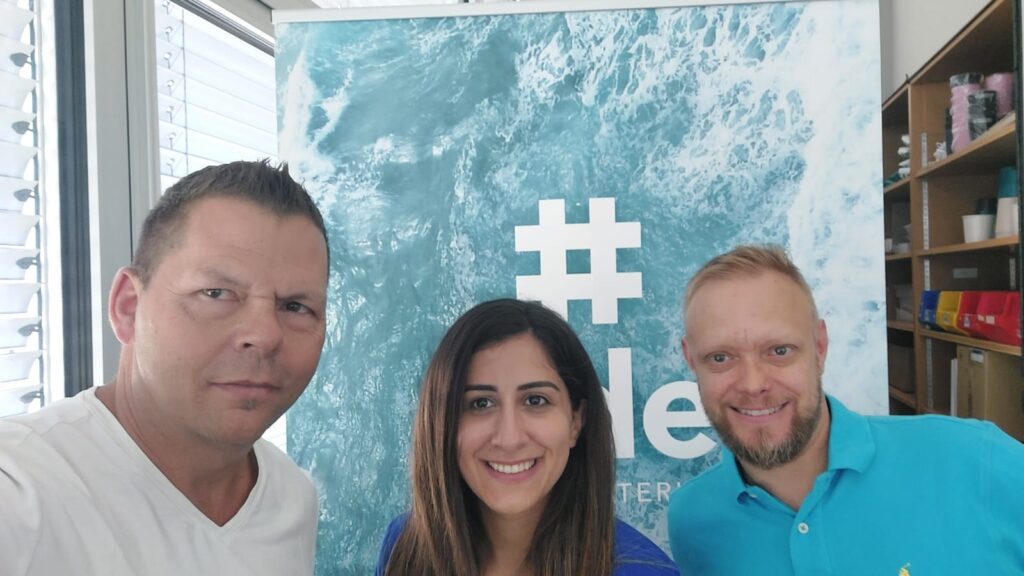 Marylise and the founders ofTide Ocean.